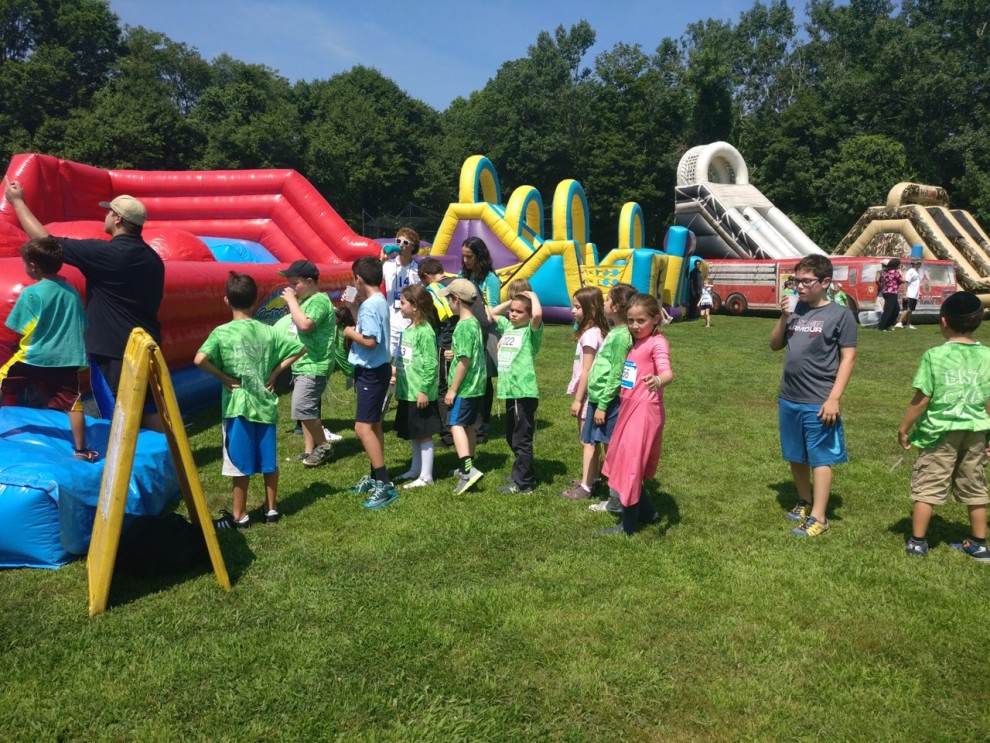 What happens when you combine 350 campers from three different camps, lots of spirit, and a fundraiser for a great cause? On July 20, Camp Gan Israel campers spent the day at Camp Gan Israel of Westport participating in an "Insane Inflatable Run" to raise funds for Chai Lifeline, an organization which supports children with debilitating illnesses. Campers solicited friends, family members, neighbors, and others to sponsor their run, and raised $10,000.
Staff of CGI New Haven, CGI Westport, and CGI Greenwich collaborated to create an event that was both fun and, in the spirit of Tzedakah, benefited others. Chai Lifeline was chosen for its outstanding work and dedication serving seriously ill children and their families. CGI campers held bake sales, sold lemonade, and one family set up a water park in their backyard and invited neighbors for a fee. The campers had two weeks to fundraise, and the campaign culminated in the "Insane Inflatable Run."
Camp Gan Israel is a summer camp for boys and girls, ages 3-12, located in New Haven. For more information, go to: GanIsraelNH.com or e-mail: info@ GanIsraelNH.com.