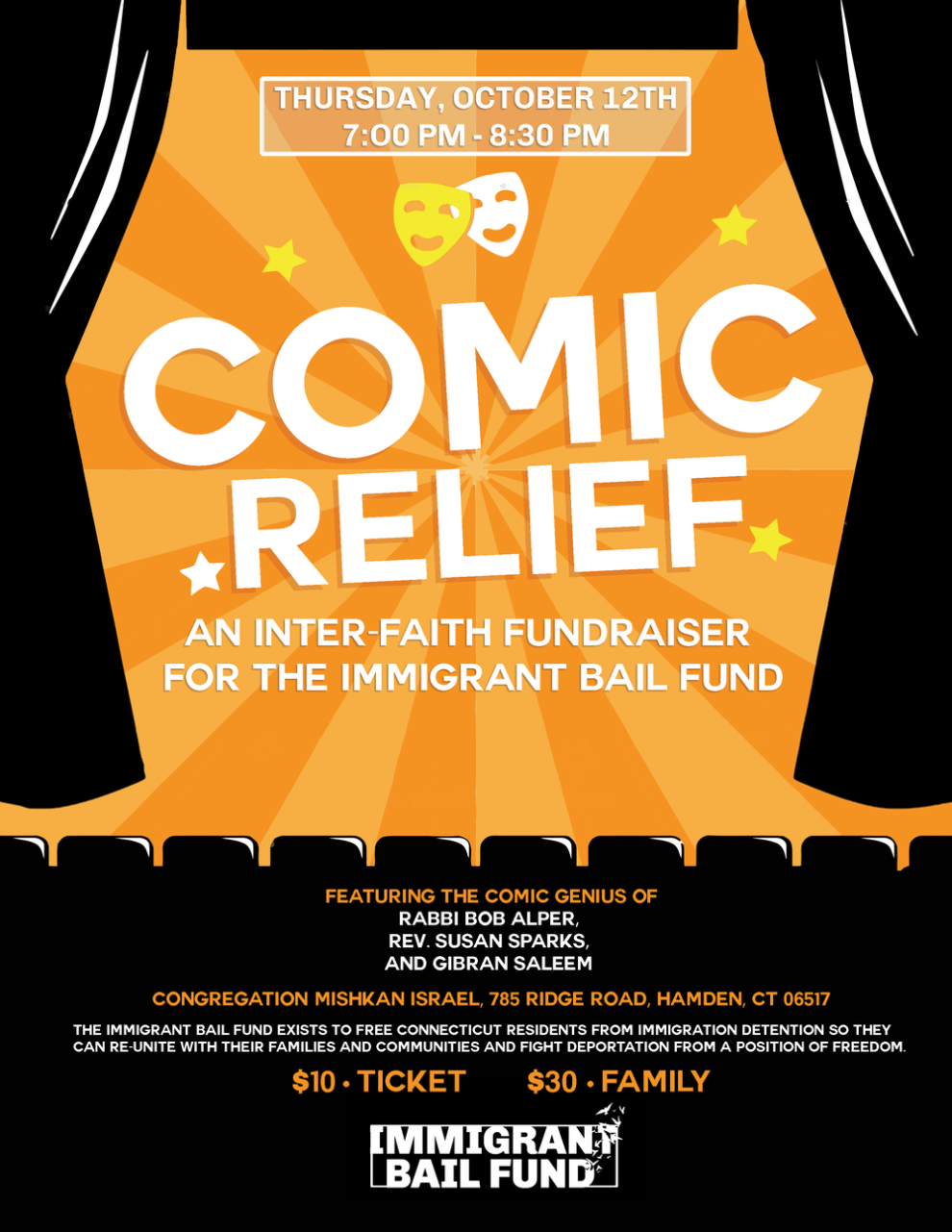 The interfaith community is uniting for "Comic Relief" to support the Immigrant Bail Fund on Thursday, Oct. 12, at 7 p.m. at Congregation Mishkan Israel, 785 Ridge Road in Hamden. The evening, which is co-sponsored by the Jewish Federation of Greater New Haven, features the comic genius of Rabbi Bob Alper, Rev. Susan Sparks, and Gibran Saleem. Families, who have been directly served by the Immigrant Bail Fund, will also share their stories. Tickets are $10 each or $30 for a family. The event is open to the community.
The Immigrant Bail Fund exists to free Connecticut residents from immigration detention so they can reunite with their families and communities and fight deportation from a position of freedom. The Immigrant Bail Fund is a project of Community Bonds, a 501(c)(3) non-profit organization dedicated to promoting racial and economic justice in the pretrial process of the criminal justice system.
The bond fund, headquartered in New Haven, focuses its resources on immigrants from Connecticut, most of whom are detained in Massachusetts county jail facilities.
For tickets, contact Congregation Mishkan Israel at (203) 288-3877. For more information on the Immigrant Bail Fund, go to info@immigrantbailfund.org or call (203) 340-1116.