In our ongoing commitment to keep our community informed, we want to provide you with the latest updates on the situation in Israel. We understand the importance of accurate and timely information, especially in these challenging times when misinformation thrives on the internet.

To ensure the reliability of our updates, we are closely collaborating with Jewish Federations of North America (JFNA) and our partner organizations who are on the ground, gathering firsthand insights and developments as they occur. We will provide these updates to you on a nightly basis as we learn more.

Out of respect for Shabbat, today's update arrives to you earlier than usual. 
KEY POINTS
More than 1,300 

Israelis

 killed, including at least 220 soldiers, 22 US citizens, and 2 Canadians, with over 3,300 wounded, including 350 in serious condition. Additionally, over 6,000 rockets have been fired at 

Israel

, and an estimated 150 

Israelis

 are being held hostage in Gaza.
Jewish Federations have launched an unprecedented $500 million campaign to support 

Israel

 at this time. See more here. We also announced our first $10 million allocation. Click here for details.
For those in 

Israel

 – or with family or friends there – who are looking for help, critical information about the situation on the ground, or other assistance, see this resource page put together by Jewish Federations. See also this information page on requests for personal protective equipment which are circulating and this 

update

 regarding volunteering.
UPCOMING WEBINARS

The Jewish People Policy Institute (JPPI) is hosting daily webinars sponsored by Jewish Federations and the Jewish Agency. A rotating team of top analysts of 

Israeli

 military affairs, the US-

Israel

 relationship, 

Israel

's political system and the country's diverse society, will speak every Sunday to Thursday from 11:00 - 11:30 am ET by Zoom. Join here. 

Join ADL for an important Fighting Hate from Home webinar this Friday at 10 am ET to hear first-hand from an 

Israeli

 whose family was taken hostage by Hamas. The webinar will discuss 

Israel

 under attack, antisemitism in the U.S. and how ADL is responding with ADL Center on Extremism VP Oren Segal, who will provide 

updates

 on the situation, take your questions and provide resources. Register Here.
RESOURCES

For those looking for opportunities to volunteer and assist 

Israel

, please see this guide, prepared by Jewish Federations of North America (JFNA).

JFNA's Natonal Young Leadership Cabinet recently held a webinar on "How to Talk to Kids about Operation Swords of Iron" with Dr. Jenna Shapiro. Click here for a recording. Click here for a resource guide from Dr. Shapiro.

JFNA's 

Israel

 office put together these FAQs, one addressing misinformation around IDF shortages, and another on Overseas Volunteers. 
EVENTS AROUND THE COMMUNITY
FRIDAY, OCTOBER 13
Join Congregation Or Shalom and members of various houses of worship in Orange for an 

Israel

 Solidarity Shabbat at 7:30 PM. Learn More

SATURDAY, OCTOBER 14
Join Temple Beth David in Cheshire for Havdalah service followed by a vigil on their side lawn, beginning at 7:00pm. Learn More
Take tangible action by helping pack "love-in-a-box support kits" for 

Israeli

 troops with PJ Library of Greater New Haven on Sunday, October 15 at 2 pm. All ages welcome. Location provided upon registration. Register Today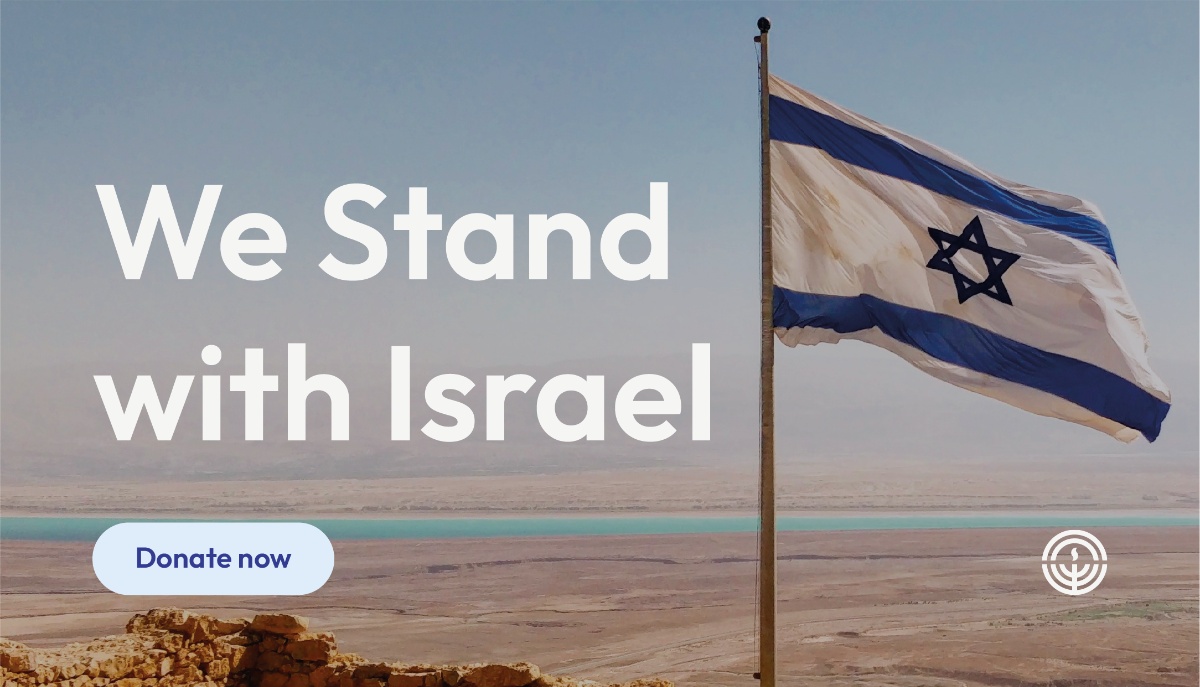 The Greater New Haven Jewish Federation has established a "New Haven Stands With Israel" Fund following unprovoked, multi-front attacks on Israel during Shabbat and the Sukkot/Simchat Torah holiday. Federation is in close contact with our overseas partners and we anticipate an unprecedented need for cash to assist victims of terror and their families. 
Please donate now and stand in solidarity with the people of Israel during this time. Donate Here
DETAILED 

UPDATES
On Day 7 of Israel's war with Hamas, the IDF appears poised for a massive ground invasion of Gaza, and has ordered one million Palestinians in the north of the Strip to evacuate.
The Home Front
Hundreds of funerals have taken place across Israel, as the country continues to bury its dead. See here for a list of the names of those murdered that have been released so far, and here for a site in Hebrew with the names and photos of fallen soldiers.
Rocket fire has slowed considerably, but, following 14 hours of quiet, a barrage was fired at the Israeli civilian population. Unconfirmed reports indicate that Hamas is losing control and that chaos is reigning inside Gaza, limiting the terror group's ability to launch rockets effectively.
Schools and most businesses in Israel are shuttered and a large area around the Gaza Strip remains a closed military zone, to which entry by civilians is prohibited. See map here.
In some unusual moves, special arrangements have been made for Shabbat, mainly with the backing of the Chief Rabbinate:
During Shabbat, Home Front Command personnel will be on a specially designated "silent radio channel", and when necessary, will deliver life-saving instructions.
El Al, which does not normally fly on Shabbat, will be operating special flights this Shabbat to carry the large number of IDF reservists who are trying to fly back to 

Israel

 to join their IDF units.

Israel

 Railways, which also does not normally operate on Shabbat, will run train services tonight and tomorrow due to the emergency situation.
Day of Rage?
Earlier this week, former Hamas leader Khaled Meshaal called for Muslims and their supporters worldwide to "mobilize for jihad," and to gather across the world on Friday for a "Day of Rage."
In response, Israel's National Security Council along with the Ministry of Foreign Affairs has called for Israelis and Jews around the world to stay vigilant. In a joint statement, they said, "Against the background of the Swords of Iron War, the Hamas leadership issued a call to all their supporters in the world to hold a 'Day of Rage' this coming Friday (October 13), including a call to go out and harm Israelis and Jews. From this it is likely that there will be protest events in various countries around the world, which may develop into violent events."
The Israeli government urged Israelis abroad to remain vigilant, stay away from demonstrations, and, if necessary, keep updated with local security forces about possible demonstrations and riots.
Similarly, Jewish Federations of North America and the Secure Community Network (SCN) are working in close coordination and with federal, state and local law enforcement to safeguard the Jewish community.  Based on current assessments and absent information provided directly by law enforcement or public safety partners to a specific community or organization, they are advising that organizations can remain open and operational. See more on the Jewish community's response here.
Israeli Response
The IDF believes that some 300,000 Gazans have already fled the area of fighting, and has now ordered approximately 1 million Palestinians living in the northern Gaza Strip to evacuate their homes within 24 hours, in apparent preparation for a ground invasion. In explaining the order, the IDF stated, "We are fighting a terror group, not the Gazan population. We don't want civilians to be harmed, but we cannot live with the rule of Hamas-ISIS near our border."
Despite this, Hamas has ordered citizens to remain in their homes. According to some Israeli officials, the Hamas request is "a cynical attempt to ensure human shields and even civilian casualties."
Following the IDF order, the United Nations said that it, "considers it impossible for such a movement to take place without devastating humanitarian consequences. The UN strongly appeals for any such order, if confirmed, to be rescinded, avoiding what could transform what is already a tragedy into a calamitous situation."
Israel's Ambassador to the UN Gilad Erdan commented, "The UN's response to Israel's early warning to the residents of Gaza is a disgrace. For many years, the UN turned a blind eye to the arming of Hamas and its use of civilian populations and infrastructure in the Gaza Strip for murder and for stockpiling its weapons. Now, instead of standing with Israel whose citizens were slaughtered by Hamas terrorists and which still tries to minimize harm to non-combatants, it preaches explicitly to Israel."
The IDF's Cyber Directorate hacked Hamas's "Al Aqsa" television station, taking over its transmission yesterday. Messages in Arabic were then broadcast to Gazans calling on them to abandon their homes and escape, ahead of a major attack. Videos were screened of Israeli fighter jets being armed with bombs. At the same time, Israeli planes dropped fliers over neighborhoods in Gaza advising people to leave their homes; while Israeli intelligence services made robo-calls to thousands of cell phones in Gaza with the same messages.
IDF Chief of the General Staff Hertzi Ha-Levi spoke to Israeli media today and said that all Hamas senior leaders including the organization's number one figure, Yehia Sinwar, are condemned to die and their organization will be dismantled. This is the first direct threat issued against Hamas leadership who until now had been considered exempt from direct targeting.
Overnight, the IDF carried out airstrikes against at least 750 Hamas targets in Gaza. Among the targets were 12 multi-story buildings housing Hamas assets. Other targets included tunnels, military compounds, residences of senior Hamas members used as military command centers, weapons storage warehouses, and communications rooms. Hamas claims that 15 of the Israeli hostages it is holding were killed in Israeli air strikes. See here for a video of the thwarting of Hamas operatives who specialize in mortar fire.
According to Hamas sources, some 1,500 Palestinians – many of them Hamas representatives – have been killed in Israeli strikes, in addition to the 1,500 terrorists killed during the initial invasion into Israel on Saturday.
There has been no further significant activity on Israel's northern border, and Israel remain cautiously optimistic that Hezbollah will stay out of the conflict.
Following the formation of the national unity government in Israel, and after developments of the last week, data indicate that support for Prime Minister Benjamin Netanyahu has plummeted while those of newly-appointed Minister Benny Gantz, have soared. Results from a poll taken by the Ma'ariv newspaper, suggest that if elections were held now, Netanyahu's Likud would drop from its current 32 seats to just 19, while Gantz's National Unity Party would rise from 12 to 41 seats. Support has also dropped, although more modestly, for other parties in the coalition.
International Response
US Secretary of State Antony Blinken completed his trip to Israel yesterday. Speaking to media, he referenced photos he was shown from Hamas's assault on southern Israel and said that "it almost defies human comprehension, precisely because it's not human."
Blinken also stated, "It's genuinely overwhelming.  The world's already seen a lot of these images, but I saw some images today that I hadn't seen before, and I suspect others hadn't. I almost hesitate to get into it, but a young infant riddled with bullets; a family hugging each other in a death embrace, having been burned to death; beheaded soldiers; more. It almost defies human comprehension, precisely because it's not human. And it reminds me in some ways of the worst of what we saw from ISIS a few years ago.  Thankfully, ISIS has been dealt with.  Hamas – not yet."
Following Blinken's visit, US Defense Secretary Lloyd Austin has arrived in Israel and will meet with senior leaders as well as view some of the US weapons and security assistance that the US Government has delivered. US officials said the Secretary wants to underscore America's unwavering support for the people of Israel, and that the United States is committed to making sure the country has what it needs to defend itself.
Meanwhile an Israeli embassy staffer in Beijing has been hospitalized after an attack, Israel's Foreign Ministry says. The diplomat is in stable condition.
Federation Partners on the Ground
The Jewish Agency for Israel
The Jewish Agency's Fund for the Victims of Terror continues to provide immediate financial assistance to victims and their families. So far, 150 grants have been distributed and more will be disbursed today - this time to victims from Sha'ar HaNegev and Eshkol. The Fund is operating on a wider scale than ever before, and the Agency is coordinating resources to expand its activities to support those impacted. A hotline will also be established shortly to better serve victims and their families.
The Jewish Agency's 12 absorption centers in the south house 3,800 olim while 3,900 olim live in the 12 absorption centers in the north. In the past few days, more than 1,600 olim have been evacuated from the south to safer locations and the Agency is organizing various respite activities. They have also partnered with the Association of Youth Hostels to reserve 400 beds in Eilat and 220 beds in Mitzpe Ramon in case there is a need to evacuate olim from northern Israel.
The Agency continues to work to find alternate flights for olim who were scheduled to make Aliyah but had their flights cancelled; all new olim are being given information kits on how to stay safe during the emergency on arrival.
Agency shlichim worldwide have organized, attended and spoken at rallies and gatherings in solidarity with Israel occurring on college campuses and in cities globally.
At the Agency's Amigour homes for the elderly, staff continue to work to ensure the safety and care of 2,617 residents in housing in the south, and 2,337 residents in the north and center. 
The Israel Trauma Coalition (ITC):
ITC's Southern Resilience Centers have received some 4,000 requests for emotional help and to provide trauma care in evacuated areas. Staff are providing telephone and Zoom assistance when face to face direct care has not been possible. Demand is nearly three times what was recorded during previous crisis situations. In addition, over 5,500 inquiries have been made to ITC's ERAN hotline.
Thirty-two centers have been set up for evacuees from the Gaza Envelope, in cooperation with the Ministry of Health and ITC. ITC teams are on site assessing needs and providing trauma care in hotels and other centers.
ITC is also supporting the teams helping families during the process of identification of bodies and with those who have family members missing.
The 

Israel

 Office of Jewish Federations of North America, having activated emergency protocols, is working closely with our partners on the ground and is close contact with the Government of 

Israel

 and the IDF. We will continue to 

update

 as the situation develops.