The shiny, new espresso machine at Café 360 is begging to brew its first cup. Once a few more finishing touches are in place, all will be welcome to sip on a hot cup of Willoughby's coffee while connecting with old friends and making new ones.
Our construction crew made sure the wood floor in the Beckerman Gymnasium was ready to go for our junior high basketball team to have their first practice of the year on Tuesday.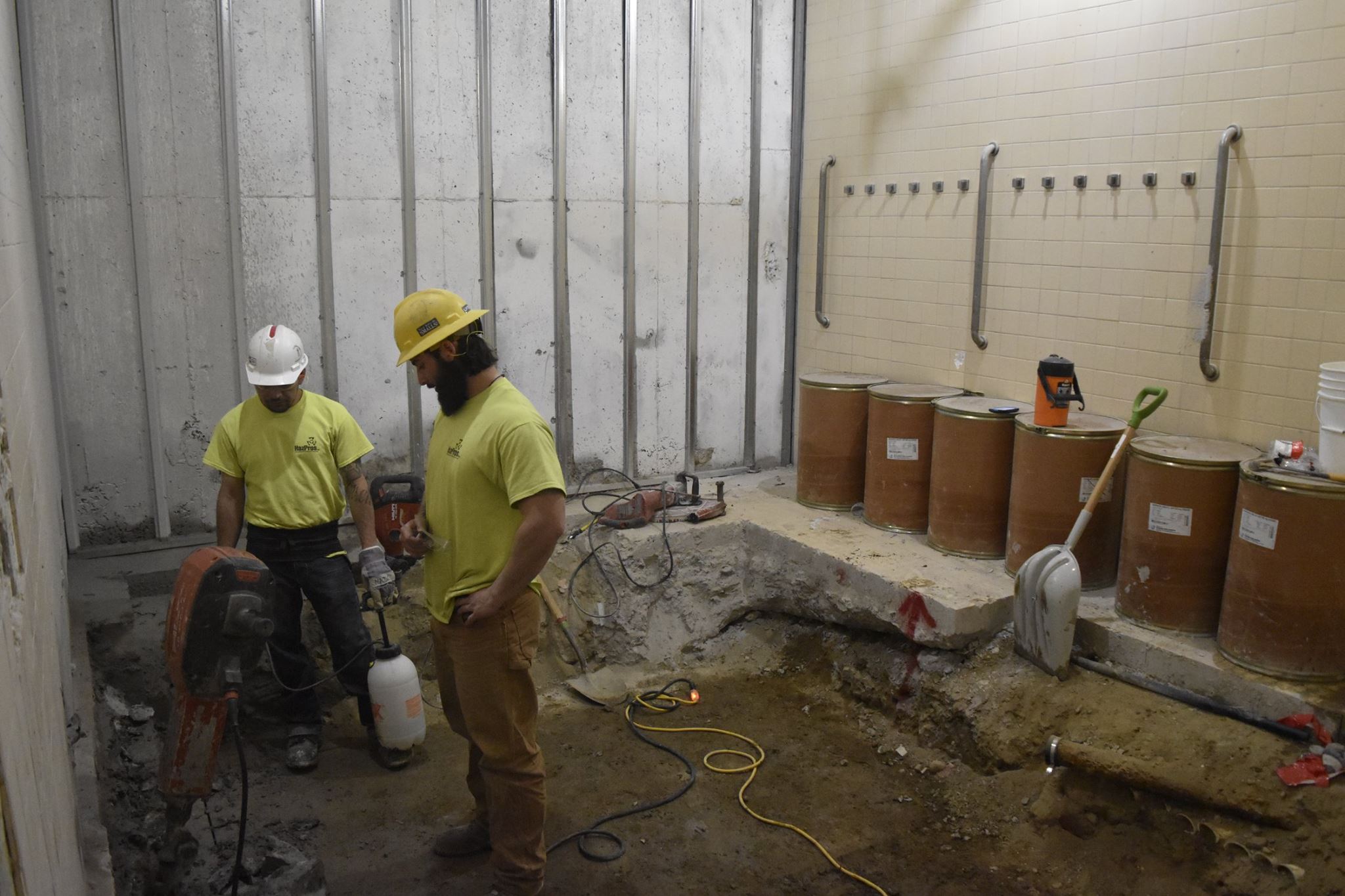 What is now a hole in the ground will soon be a fully functional whirlpool in the spa. Are you ready for the transformation?
Our rock climbing pros are double- and triple-checking that every foothold is tightly secured to the wall so everyone can have a fun, challenging, and SAFE climbing experience.
We can't wait to see our community create new projects, artwork, and best of all, friendships, in the MakerSpace.
The Business Center is almost ready to be filled with the sound of fingers tapping on computer keyboards. This co-working space will provide a quiet, convenient space for freelancers, college students, and entrepreneurs alike to get work done and get a workout in without having to take one step out of the building.