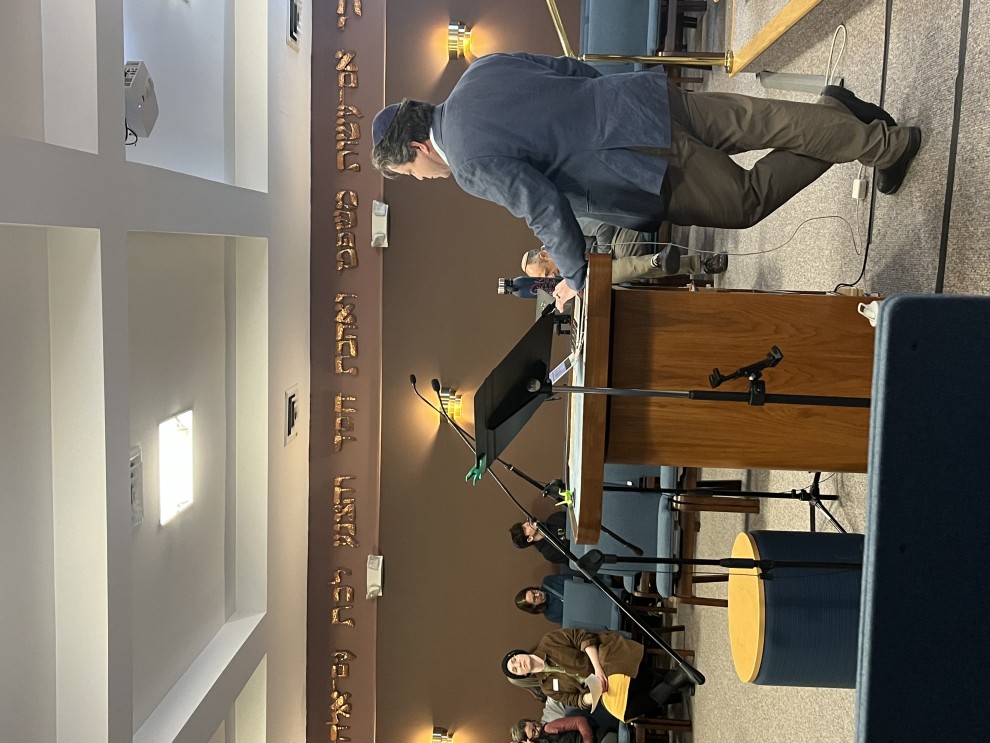 Three times over the past six months, members of our greater New Haven Jewish community have gathered for sessions of the "New Haven Beit Midrash," a bi-monthly Jewish learning series powered by the Jewish Federation of Greater New Haven and the Pardes Institute of Jewish Studies, along with many of our local area synagogues. Over the course of these sessions, about 100 participants have engaged in Jewish learning of different forms: from text learning to mediation; yoga to artistic creations.
Now, the program is ready to wrap up, with the final installment in the series scheduled to be held on Wednesday, May 24 at Temple Beth David in Cheshire, featuring Rabbi Brent Spodek as guest educator.
In each of the first three New Haven Beit Midrash sessions, participants from a broad range of area synagogues and Jewish affiliations have come together to learn, debate and enjoy spending the evening with one another. The sessions feature breakout groups led by local, New Haven-area educators after the conclusion of the keynote talks, highlighting the incredible educators who call New Haven home.
In Jewish tradition, learning is an ongoing process. On the holiday of Simchat Torah, we celebrate the completion of the Torah before immediately returning to the beginning. Similarly, at a "siyum," a ceremony performed upon the completion of the study of a unit of study, we declare "hadran alach vehadrach alan," 'we will return to you, and you will return to us.' The same can be said of the New Haven Beit Midrash; while sessions will be on hold for the summer, we look forward to the next series of New  Haven Beit Midrash sessions during the 2023-24 academic year