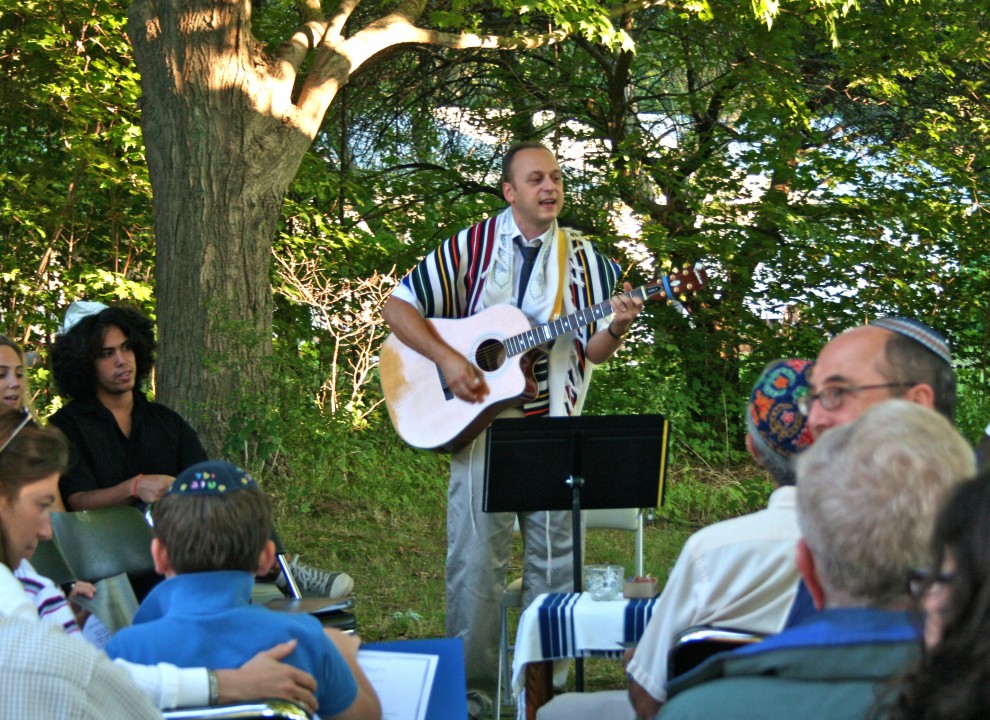 Temple Emanuel will celebrate Rabbi Michael Farbman's ten years of service to the congregation with a "Sweet as Honey" dinner on June 23.
 
Rabbi Farbman joined Temple Emanuel as its spiritual leader in 2010, following a year-long search to replace retired Rabbi Jerry Brieger.  Born in Vitebsk, Belarus, the absence of organized religion did not deter Rabbi Farbman nor his wife, Olga, who separately and then together learned what Judaism was about and what it meant to them. Both became interested in becoming a Rabbi, but deciding that one Rabbi in the family would be enough, Olga studied to become a Jewish educator.  Rabbi Farbman was ordained at the Leo Baeck Institute in London, the day after he became a Bar Mitzvah, which had not been available in the land of his birth.
 
Following his ordination, Rabbi Farbman served as Assistant Rabbi at the West London Synagogue in the UK, helped build the Sha'arei Shalom Progressive Judaism Community in St. Petersburg, Russia and served as Rabbi-in-Residence at the Washington Hebrew Congregation.  Serendipitously, Rabbi Farbman's mentor in London was Rabbi Mark Winer, Temple Emanuel's first Rabbi!   Rabbi Farbman has continued the strong musical influence of his predecessors, Rabbi Winer and Rabbi Brieger.  He has brought a new joy and energy to the congregation with his dynamic guitar-playing at services, accompanied by the TE Band (made up of congregants from middle school to retirement age, including sons Sam and Robert).
In May of this year, Rabbi Farbman received his second Master's Degree in Sacred Theology from the Yale Divinity School. 
 
Past TE President Alan Kliger stated "We have a Rabbi who has been an inspirational leader. He has provided a constant vision of the future, and urges us to discover what TE might become. Every day, our Rabbi shows his concern for each congregant - - those in pain, those in fear, those with confusion, uncertainty - - and also those with joy, with enthusiasm, with wonderful anticipation of new career, new relationships, new life." 
 
Temple Emanuel is very proud of Rabbi Farbman's accomplishments and is honored to recognize his ten years of service to the synagogue and to the greater New Haven community.